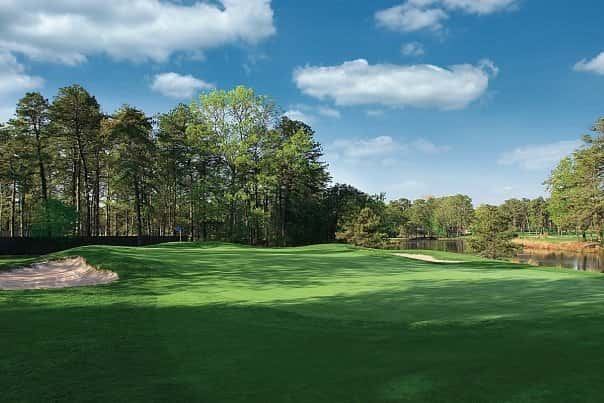 Golf Outings
Nestled in the pristine Pinelands of Southern New Jersey, Mays Landing Golf and Country Club is an ideal venue for golf outings and tournaments.
The 175-acre, 18-hole championship course is fully staffed and equipped to support any event, with a pro shop, restaurant, bar and weather-protected large tent. Groups as large as 150 can be accommodated. And special arrangements are easily made for groups as small as sixteen players.
Mays Landing combines the best of both worlds: an upscale golf experience with remarkably affordable rates, making it especially suited to fund-raising and charity events.
Need more information? Request an Outing to start the process. Fill out and submit the online request and an event planner will contact you to answer your questions and help you plan a successful outing.